dearest all,
i was reminiscing, and i thought i'd share with you a story about an expedition of mine.
it was some years ago, this trek, and we ventured to distant lands in a man powered flying machine.
we fancied ourselves as birds.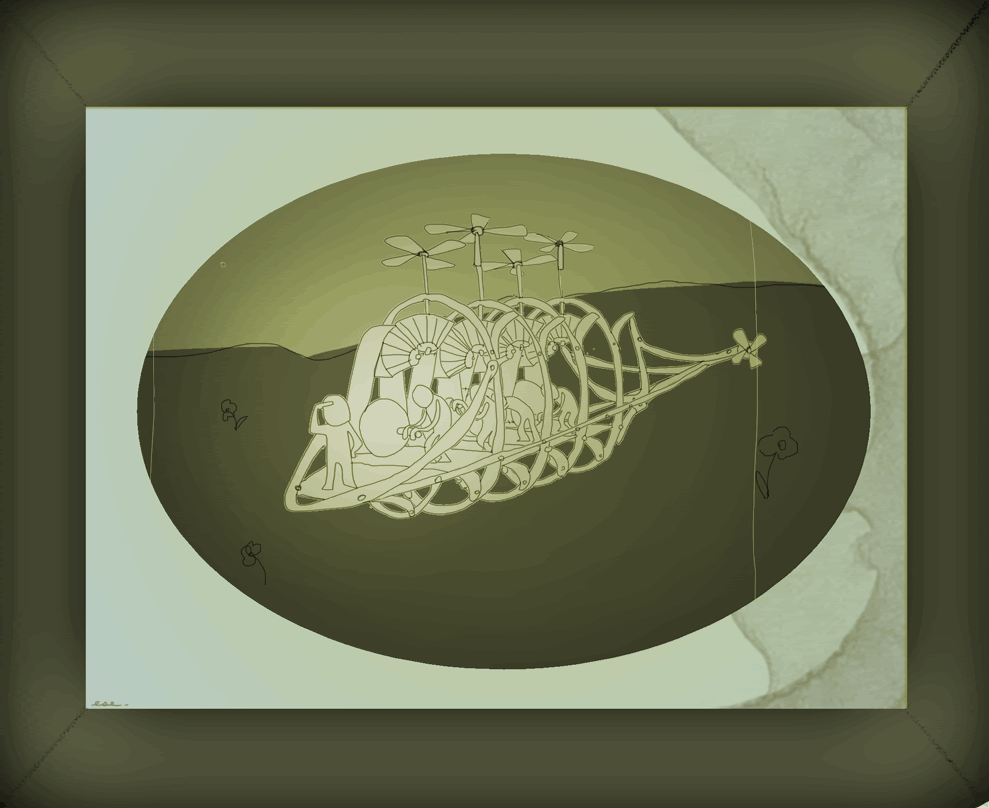 but, i must admit that after a long day of hard work, we had not gotten very far.
perhaps we should invest in some bigger propellors. but no, the adventure isn't really about where we are going anyway; just that we have the dreams of some yet-to-be-discovered utopia.
dreams of a better place that are so fragile that they might be broken if we ever got there.
i suppose, in retrospect, that it was by design that our machine was woefully inadequate.
that is all that i have for you today, my dearest all,
until next time, be well,
with warmest regards,
eric, the new flier; custodian of dreams.